N. Shemrah Fallon, ECPC News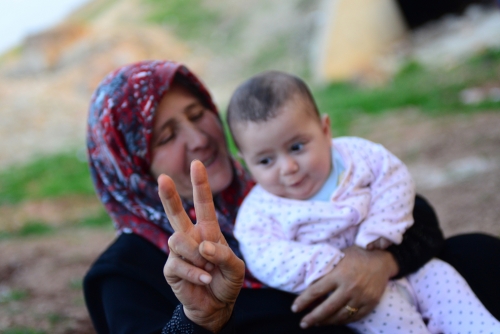 A pilot wait-list randomized controlled trial (RCT), conducted from 2014-2016, was led by research scientists from Yale University and implemented by site-partner, the Arab Resource Collective, in two Palestinian and Syrian refugee camps and one low-income community in Lebanon. The RCT was designed to measure the impact and process of the Turkish program,  Mother-Child Education Program (MOCEP) among vulnerable families and populations. Results of the study were published in the 2019 special issue "Randomized Controlled Trials (RCTs) in Clinical and Community Settings: Challenges, Alternatives and Supplementary Designs", in journal New Directions for Child and Adolescent Development.
[Read the journal article "Implementation Evaluation of the Mother‐Child Education Program Among Refugee and Other Vulnerable Communities in Lebanon.] 
Authors
Authors include Early Childhood Peace Consortium (ECPC) members and affiliates from Yale University (Child Study Center, School of Public Health), the Arab Resource Collective (ARC), the University of Chicago, the University of Delaware, the University of Jordan and UNICEF.
Study aim
The aim of the MOCEP RCT, under the directorship of Yale Professor, Dr James F. Leckman, and co-directorship of ARC General Coordinator, Dr Ghassan Issa, was to rigorously evaluate the implementation of MOCEP in the marginalized sites in Beruit, Lebanon. This evaluation employed an innovative, mixed-methods approach to investigate the associations among social contexts; maternal, child and family functioning; and reduction in violence through the promotion of harmonious family relationships. The results of this study will have implications for improving the lives of and reducing violence for the hundreds of thousands of families with young children living in fragile contexts. Analysis suggests that, "despite multiple challenges, implementation and robust evaluations of early childhood parenting programs in fragile contexts are feasible and urgently needed" (Ponguta et al, 2019).
---
About MOCEP
The Mother and Child Education Program (MOCEP),  AÇEV's flagship and award winning program, has been implemented in Turkey and in eight other countries since 1993. The MOCEP program, as demonstrated in the video web documentaries by the Arab Resource Collective, is built and revised by 20 years of research experience. MOCEP supports the mother with the goal of promoting the child's overall development and mother's empowerment and has a "Contextual", "Functional", "Whole Child" interactive approach that is culturally relevant.
[Learn more about exemplar MOCEP child development program, MOCEP | An integrated approach to early childhood development - Lebanon.]
The Arab Resource Collective (ARC), under the direction of Dr. Ghassan Issa, has been AÇEV's implementing partner in Lebanon since 2009.