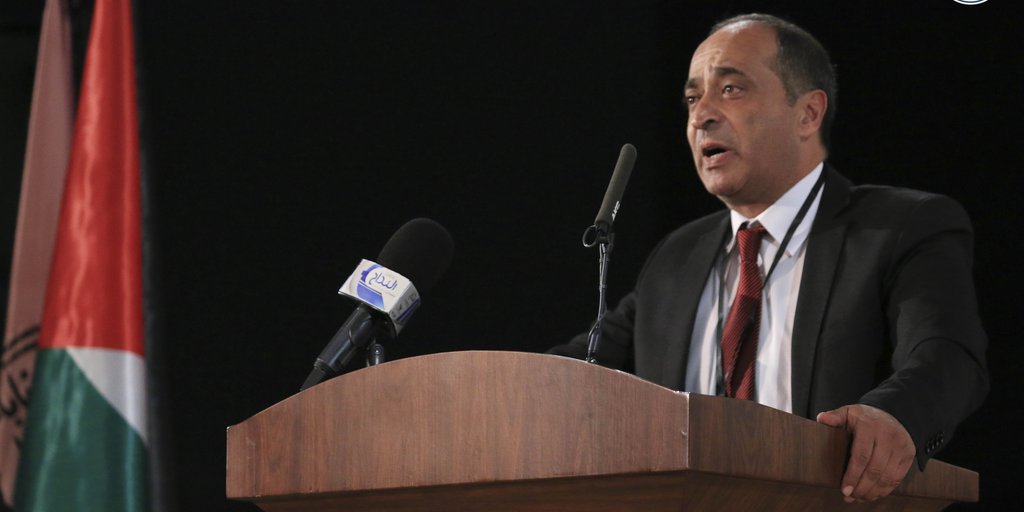 ---
Introduction
NABLUS, Palestine, 4-5 November 2019—The Palestinian Institute for Childhood at An-Najah National University launched the the International Conference on Childhood, which was entitled "Children, Hope, Peace". The conference hosted a large number of international and local experts having specialization in the field of childhood.  
The conference was led by Dr. Ali Shaar, Director of the Palestinian Institute for Children and ECPC Advisory Board member.
---
Early Childhood care and education forms a priority program area addressing the need of a high 
proportion of communities in the Middle East. With alarmingly distressing environmental 
factors affecting children in the start of life, both programming implementation and provision of 
high quality ECD services become both challenging and highly important.
Enrollment in ECD services in Palestine is at 58% and quality of services is questionable as the 
sector is vastly run by privately owned facilities with little space for regulatory, supervision and 
accreditation authorities.
Children in Palestine and the region live under high levels and frequency of exposure to physical 
and emotional violence caused by the ongoing and recent conflicts affecting many countries in the Arab world. Loss of loved ones, protection and hope affects many children living under 

occupation and in countries affected by armed conflict causing significant distress to their 

emotional and cognitive growth.
While not sufficiently explored through epidemiological research in Palestine and the region, the 
new wave of developmental disorders constitutes an alarming challenge in its magnitude, 
dynamic and impact on the child and its social surrounding.
The international conference on ECD will bring together experts from different corners of the 
globe to share experience, start dialogue and partnership to addressing ECD issues in Palestine 
and the region. 
---
ECPC member speakers
The list of distinguished speakers who presented on evidence-based science and practice included ECPC members: 
Rima Salah, PhD—Chairperson, ECPC; Former Assistant Secretary-General of the United Nations, Former Deputy Executive Director of UNICEF, Former Deputy Special Representative of the Secretary-General to the U.N. mission in Central African Republic and Chad, served on the United Nations High-Level Independent Panel on Peace Operations, currently in the Yale Child Study Center 
Najat Maalla M'jid, MD—Special Representative of the UN Secretary-General on Violence Against Children 
James F. Leckman, MD, PhD—Neison Harris Professor in the Yale Child Study Center and Professor of Pediatrics, Child and Adolescent Psychiatry and Psychology
Paul Connolly, PhD—Dean of Faculty of Arts and Social Sciences, Lancaster University; Formerly at Queen's University Belfast 
Sarah Miller, PhD—Associate Professor of Education, Queen's University Belfast
To view the full speaker list, please refer to the Conference Concept Note.
---
---
Video series
►Featured video
►Watch the presentation videos by global and regional experts
*Bolded = ECPC member presentation