You are here
Home
»
'Children on the Move'
'Children on the Move'
The Facts
Today, millions of children have migrated across borders or been forcibly displaced. They are "children on the move", an umbrella definition which brings together children moving for a variety of reasons (conflict, poverty, violence, natural disasters, climate change discrimination, lack of education and access to services) within or between countries, with or without their parents or other caregivers. 
These children face a variety of rights violations, in the country of origin, transit or in the host countries, from exploitation and violence to being separated from their families, detained because of their migration status and deprived of essential protection.
Many of them are at risk to spend their entire childhood away from home in a protracted refuge situation. Particularly vulnerable are refugee children aged birth-5. Early childhood interventions are essential under highly adverse conditions.
The UN Initiatives for Migrants and Refugees: The Commitments for Children
1. New York Declaration on Refugees and Migrants
On 19 September 2016, the UN General Assembly adopted the New York Declaration for Refugees and Migrants. The Declaration expresses the political will of world leaders to share responsibility on a global scale with regards to refugees and migrants. The New York Declaration contains a number of important commitments to children. In particular, in par. 82, the Members States committed themselves to support early childhood education for refugee children. They reaffirmed their determination to realize the 2030 Agenda for Sustainable Development targets, including the implementation of planned and well-managed migration policies.
The Declaration also calls for negotiations leading to the adoption of two envisaged agreements in 2018 - the Global Compact on Refugees and the Global Compact for Safe, Orderly and Regular Migration. 
2. The Global Compact for Safe, Orderly and Regular Migration and The Global Compact for Refugees 
These two documents, after months and months of negotiations, represent an important contribution to the cooperation on international migration in all its dimension, including in Early Childhood Development. 
Finally, the Member States recognized the need "to facilitate a non discriminatory access to early childhood development for migrant children" (Objective 15, letter.f of the GCM), while, for refugee children, they agree to "expand educational facilities (including for early childhood development)" , GCR, para 69. 
To facilitate the member states in the implementation of the Global Compact on Migration, transforming their commitments into action, the UN created new mechanisms.
The UN Migration Network, a Geneva-based initiative, with a Secretariat staff in New York, formed by 38 organization (among them UNICEF) has to ensure effective and coherent support to implementation, follow up and review of the GCM through the capacity-building mechanism (CBM). 
The CBM is made up by a connection hub that facilitates demand-driven and integrated solutions; a start-up fund for initial financing; a global knowledge platform as on-line data source.
3. The Civil Society Initiatives: The Special Consideration for Children's Rights 
The Initiative for the Child Rights in the Global Compacts, aiming to ensure that both global compacts reflect a common approach to protect children on the move, stresses the critical role of early childhood development (ECD) especially for refugee and migrant children. 
The Civil Society Action Committee, set up by civil society in 2016 ahead of the High Level Summit to Address Large Movements of Migrants and Refugees, considers the rights of migrant and refugee women and children as crosscutting issues, stressing that the best interest of the child must be a primary consideration in all policies, decisions and actions
The Action Committee, co-convened by International Catholic Migration Commission (ICMC), International Council of Voluntary Agencies (ICVA) and the NGO Committee on Migration will pursue a focus on the implementation of the Global Compact for Safe, Orderly and Regular Migration, by offering a space for collective civil society strategy around it. 
NGO Committee on Migration
The NGO Committee on Migration is a member of the Conference of Non- Governmental Organizations (CoNGO) in consultative relationship with the United Nations. The mission of the NGO Committee on Migration (CoM) is to encourage the protection and promotion of migrants' human rights, in accordance with the United Nations Charter. Taskforces include Children in Migration, Communications, Migrants in Transit and Refugees.
The CoM is focusing on four areas, each of which is being addressed by a Subcommittee:
Global Compact on Migration and Migrants in Vulnerable Situations

Xenophobia and Social Inclusion

Climate-induced Displacement

Refugee and Migrant Children
 Goals of the Subcommittee on Migrant and Refugee Children:
Advocate for the implementation of ECD initiatives in a migration context;

Collect and disseminate good practices regarding migrant and refugee children 0-4 years old; and

Stress the role of ECD as peacebuilding, and translate this vision into concrete projects.
In 2018, the subcommitee on migrant and refugee children prepared the booklet, I am a child! Four steps for protecting children's rights in the Global Compact for Safe, Orderly and Regular Migration and in the Global Compact on Refugees, a collection of good practices and good policies regarding birth registration, access to education and to ECD, and access to health services without discriminiation. It is a living document and will be updated periodically. We welcome suggestions of good policies and practices implemented by governments in collaboration with multi-stakeholders to protect migrant children's rights. (Email the NGO MIgration Committee at ngomigrationcommittee@gmail.com.)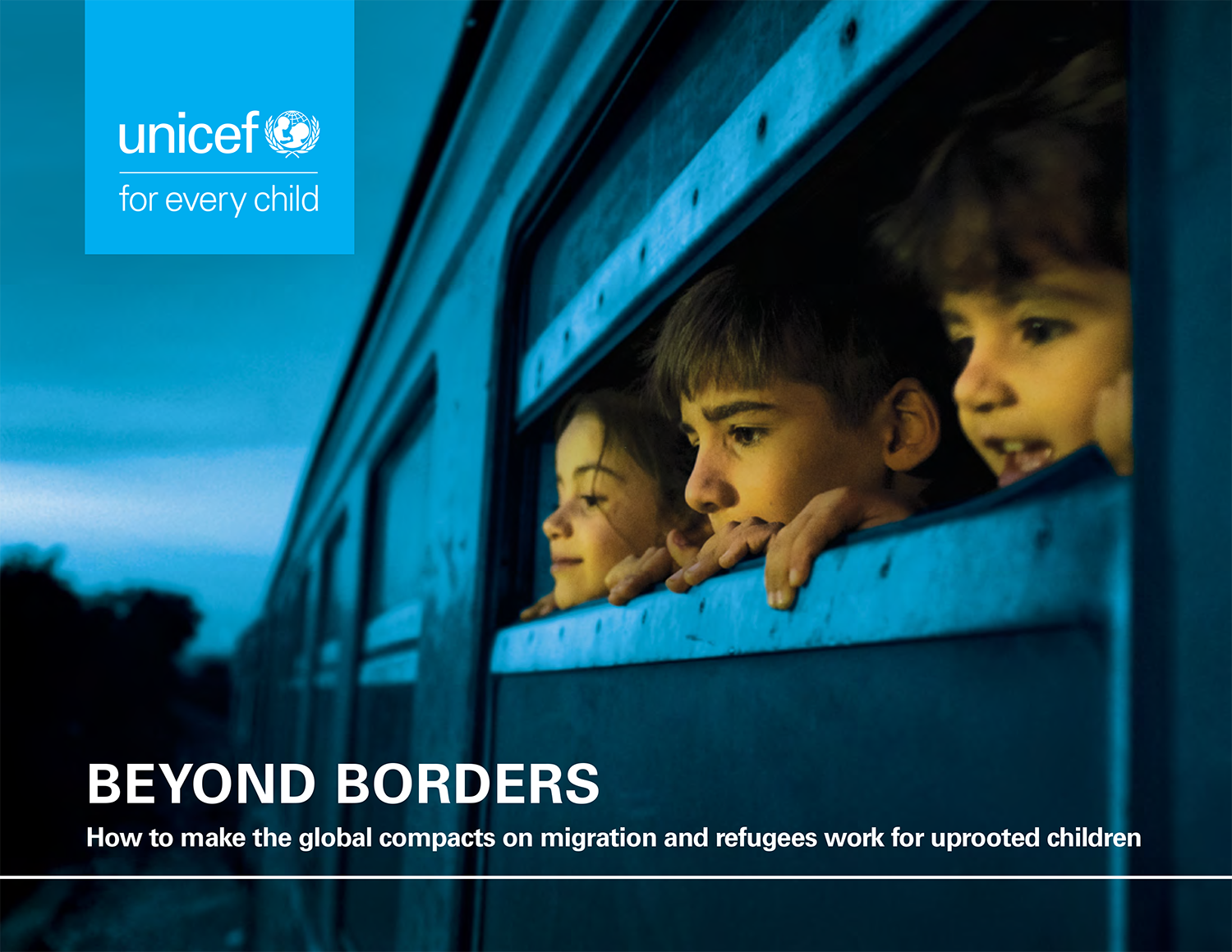 The UNICEF publication, Beyond Borders. How to Make the Global Compacts on Migration and Refugees Work for Uprooted Children, presents successful case studies from around the world in the protection of children on the move.
Call for action
Exchange information on good practices and policies regarding the implementation of early childhood development (ECD) programs in a migration and refugee context;

Advocate at national and local level, for the migrant and refugee children's rights to education, in particular ECD;

Promote the collaboration among Civil Society, international, national, local authorities, academia, and private sector to facilitate the implementation, at national and local level, of ECD programs; and

Give voice to children and their families in crisis situations.
---
►Relevant information
UN documents
UN agencies & publications
Additional agencies & documentation
NGO initiatives: Early childhood development (ECD)