You are here
Home
»
Breaking the silence on childhood violence
Breaking the silence on childhood violence
Introduction
Know Violence in Childhood is a global learning initiative that serves to fill in the information gap by providing comprehensive understanding of the causes and consequences of violence in childhood, and the means of prevention, to help shift global attitudes and enable children and adults to lead more secure and peaceful lives. The initiative's widely acclaimed publications, useful to policy makers and practitioners, include its flagship annual report, papers and articles, evidence highlights, and an annotated bibliography. In 2017, Know Violence in Childhood commissioned a 15-paper special issue in journal, Psychology, Health and Medicine. 
Video (Eng) | Know Violence in Childhood - An Introduction (8:31)
Narrating and sharing traumatic experiences in safe, supportive settings helps children and adults organize fragmented sensory and emotional memories. Psychosocial interventions contribute to peacebuilding in violence-affected children through symptom focused efforts to alleviate psychosocial distress, a resilience enhancing approach that focuses on the importance of positive and compensatory experiences, and lastly, by integrating mental health and peace promotion as an integral part in group and individual treatments. 
Video (Eng) | Break the Silence on Childhood Violence (4:03)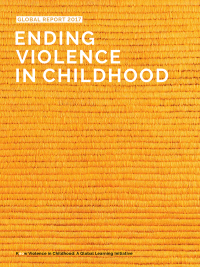 By Know Violence in Childhood: Global Learning Initiative (2017)
This report makes a case for ending the wide-ranging violence against children occurring across the world. By examining existing data and commissioning new research, this initiative has synthesized knowledge on the causes and consequences of childhood violence, as well as having identified evidence-based strategies to prevent childhood violence.
By Yvette Efevbera, Dana C. McCoy, Alice J. Wuermli, & Theresa S. Betancourt (2017)
Limited evidence describes promoting development and reducing violence in low‐ and middle‐income countries (LMICs), a missed opportunity to protect children and promote development and human capital. This study presents a systematic literature review of integrated early childhood development plus violence prevention interventions in LMICs.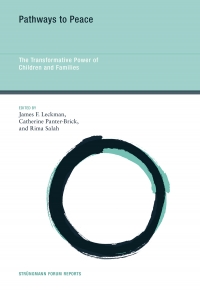 Edited by James F. Leckman, Catherine Panter-Brick and Rima Salah, Yale University (2014)
Can more peaceful childhoods promote a culture of peace? Increasing evidence from a broad range of disciplines shows that how we raise our children affects the propensity for conflict and the potential for peace within a given community.